Zebra TC8000: Rugged computers never looked (or worked) this great.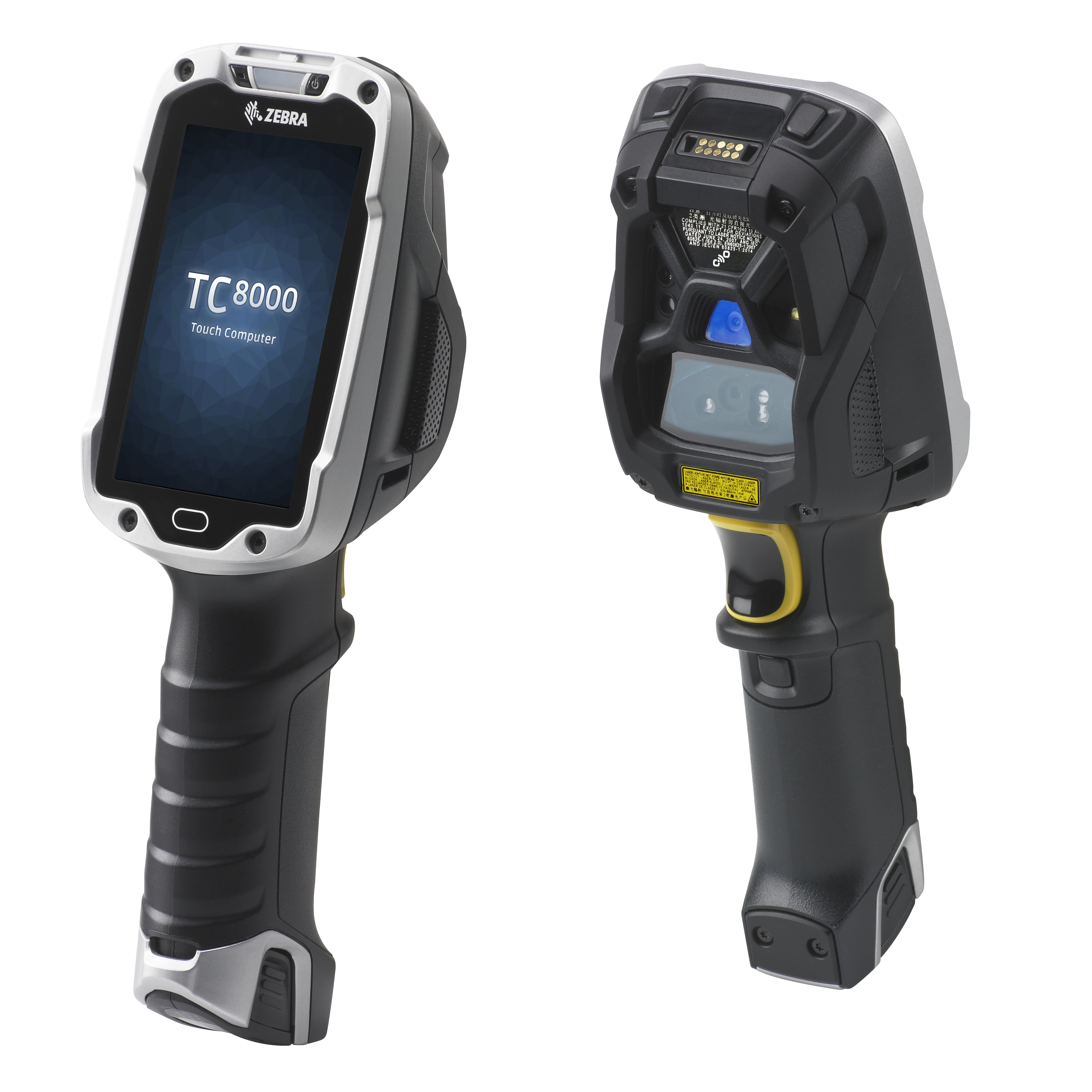 Albert Einstein said, "If you always do what you always did, you will always get what you always got."
Innovation is part of our culture. We see it in the constant advancement of technology. A lot of manufacturers make improvements, but rarely are they revolutionary.
The Zebra TC8000 falls in the latter category, and it's unlike anything we've "got". Einstein would be impressed.
The TC8000 all-touch mobile computer doesn't look like any other handheld computer. The handle and interface are truly unique. One of Zebra's goals with this device was to vastly improve ergonomics. The design reduces wrist movement by 55%—no more "tilt and verify"—and the wrist strain that goes along with that motion. By simplifying this step, the TC8000 also increases efficiency and productivity by 14%. To put that figure in perspective, a 14% increase in productivity is the same as gaining one hour per worker per shift. That's five hours each week. If that time were used to generate more results—pick more orders, process more returns, expedite replenishment, cut down on downtime—what would the ROI be?
Zebra also engineered All-touch Terminal Emulation. The graphics-based touchscreen (pre-installed) reduces the number of steps to complete a task as compared to a legacy green screen. Zebra makes it simple to convert those apps to All-touch TE, without the need for any coding. If you're not happy with the updated interface, you can switch back to green screen by just pressing a button.
Zebra is known for building ruggedness into its enterprise devices, but the TC8000 kicks that up a notch. This mobile computer was tested with 2,000 consecutive hits and kept working. It can survive multiple 8-foot drops to concrete and a heavy spray of jetting water. Use the TC8000 in freezing cold or extreme heat without a problem.
From a power perspective, the TC8000 features the largest battery in its class. The PowerPrecision+ battery holds a triple-shift charge. The hot swappable battery lets you make a change without powering down the device. And the battery metrics of the PowerPrecision+ are easy to see, so you know when a battery can hold a full charge longer.
Here's another industry first that Zebra has developed. The TC8000 can automatically switch from handheld to hands-free proximity scanning. The proximity sensor knows when the device is carried in a hip holster, on a shoulder strap, or in a cart or desktop mount.
The Zebra TC8000 is worth a look. Talk to us at Cal-Sierra Technologies to get your hands on the most innovative rugged mobile computer available.