Rely on Barcoded Wristbands for Positive Patient ID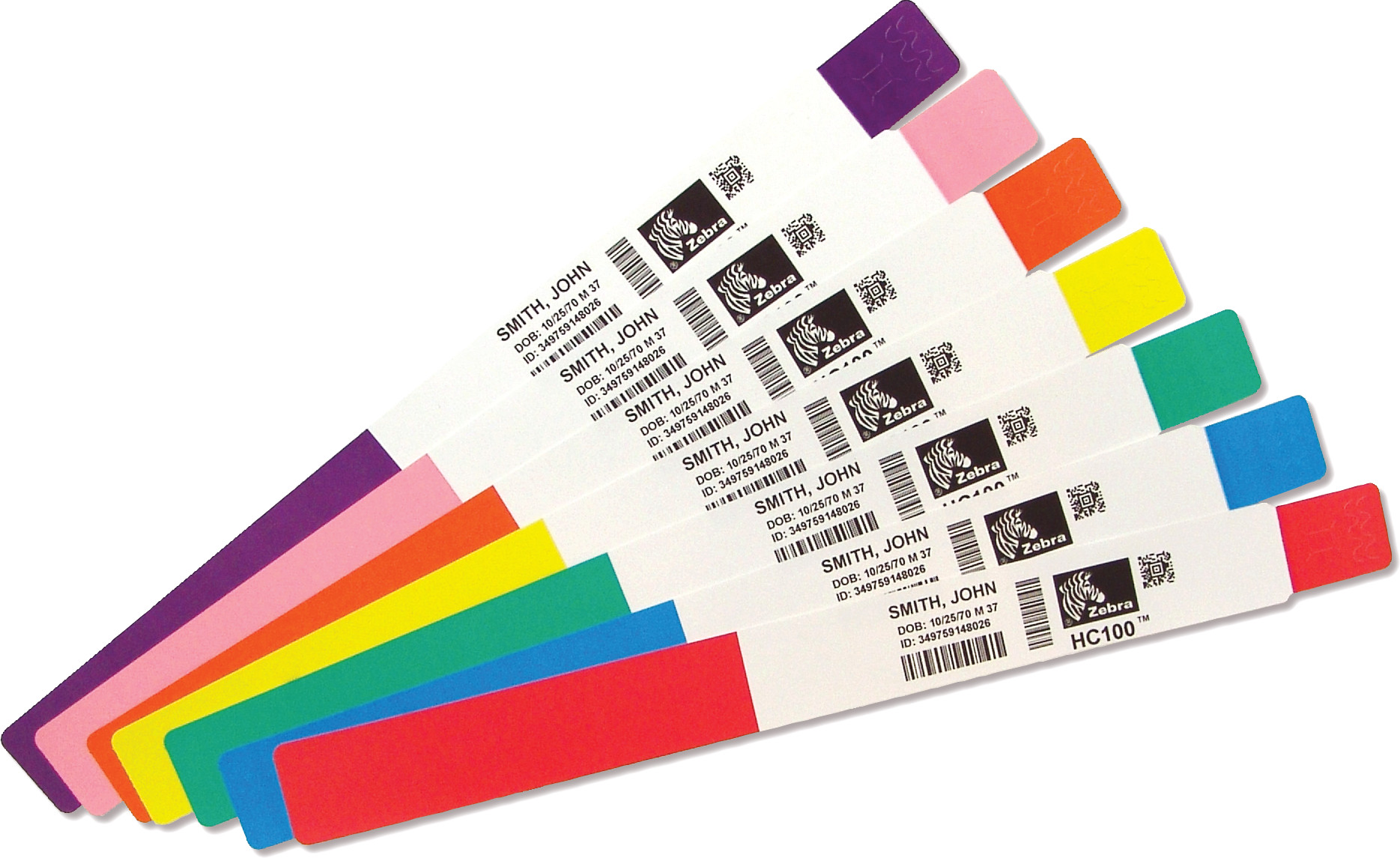 The ECRI Institute's 2017 report on patient safety concerns listed positive patient identification in the top ten. The ECRI's Patient Safety Organization also released a study, "PSO Deep Dive: Patient Identification" that examined 7,613 wrong-patient events that occurred between January 2013 and August 2015, in 181 different healthcare institutions.
Errors with patient identification stemmed from a variety of erroneous actions:
Room number was identified instead of patient's name (the patient had been moved)
Patient was asked to confirm name rather than state his/her name
Medical record was pulled for a patient with similar name
Orders were mixed for patients with similar names
Two acceptable identifiers were not used
Patient's wristband was not checked
When connected to new medical equipment, patient's data was not entered (previous patient's information was used)
Wrong record was opened
Patients with impaired ability (e.g., dementia, hearing loss) were relied upon to confirm identity
Studies have shown that a durable, barcoded wristband is a valuable tool for ensuring positive patient identification and patient safety. Scanning the barcode, which contains the patient's information, is an easy and reliable way to verify that the right treatment, procedure, diagnosis, medication, and other care is given to the patient.
Before you choose your wristband solution, be sure you understand the key elements:
Print quality
Wristband comfort
Wristband protection
Ease of printing and assembly
At Cal-Sierra Technologies, we've done our own "deep dive" into patient safety, looking closely at the many solutions that could work for healthcare organizations. "Could" is the operative word here. Some were acceptable, like laser printers, but lacked the durability and ease. Thermal printers produce superior quality wristbands, but only if the wristbands themselves have certain features.
Ultimately, we defer to Zebra, because their wristbanding solution solves every challenge on the criteria list. The HC100 wristband printer is a purpose-built thermal printer, with a disinfectant-ready casing and medical-grade power supply. The HC100 is easy to load with Z-Band cartridges and automatically calibrates to the wristband's size (infant, pediatric, adult).
The Z-Bands feature an antimicrobial coating to prevent the spread of germs. These polypropylene wristbands are both comfortable and durable, lasting up to 14 days, longer than the average patient stay.
By choosing the HC100 dedicated wristband printer and the Z-Bands, you eliminate assembly. The wristbands come out of the printer, ready to attach to the patient's wrist. You don't need to share a laser printer with other users.
Talk to us at Cal-Sierra to explore a safer, more reliable wristband solution that will ensure positive patient ID and patient safety. And download the free Cal-Sierra Healthcare Solutions Guide.