How to choose the right workforce mobility technology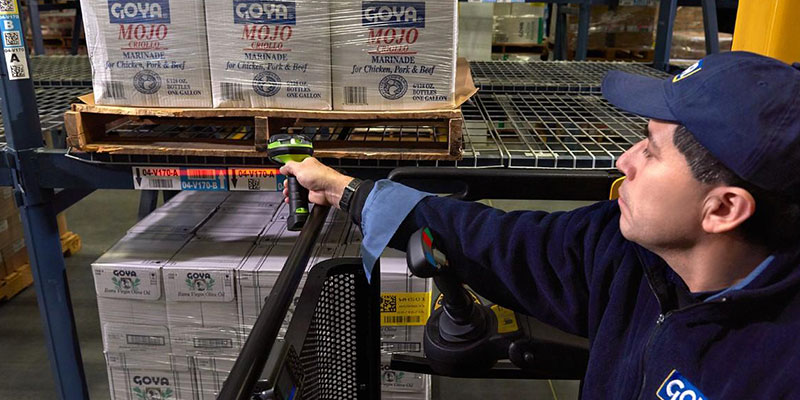 When you're ready to upgrade your enterprise technology, it's not a snap decision. To maximize the return on investment and realize a low total cost of ownership, you need to know how to choose the right workforce mobility technology for your business and your needs. Cal-Sierra customizes solutions for businesses that span a wide range of industries. We understand the challenges and offer these suggestions for narrowing the wide field of options into the right choice for you.
Carefully assess your needs. There are plenty of great devices that can distract you like bright, shiny objects. Identify your priorities so you can stay on task.
What are features most valuable for my processes?

Look for device features that will deliver significant improvements in productivity and accuracy. Durability should be a consideration because if a device doesn't have the ruggedness to withstand the environmental conditions (including drops and bumps), you need to cushion the budget to pay for repair and replacements.

Which enterprise operating system are we committing to?

Be sure you choose an OS that will be supported in the long-term. Microsoft is abandoning support for CE/Windows Mobile, and this move changes the OS landscape. Android is a popular choice, and with the fortified version provided by Zebra (Mobility Extensions), you gain an OS with super-strength security, MDM, MAM, data capture, and connectivity.

Will this technology smoothly blend into my infrastructure?

Depending on your choice, you might need to invest more IT time as well as purchase additional accessories and licenses. Enterprise devices are designed to work in a business IT infrastructure, while consumer-grade technology demands more customizing for controls. Look for the devices that can fit into your existing network, with backward compatibility to eliminated wasted time and unnecessary costs.
Here are 8 key features to evaluate when making your choice for workforce mobility technology:
Environment.

The device can withstand your environmental conditions, like drops on concrete, sprays with water, and extreme temperatures.

Data Capture.

The scanning capability allows for fast, accurate data capture in the range your workers require, as well as your other needs, such as signature, image, check boxes, and documents.

Power.

The battery power lasts a full shift (or more) and includes a hot-swappable battery option to avoid powering down the device to change the battery.

Ease of use.

The operation is simple and intuitive, with the touchscreen feature or keyboard the users prefer. Consider the ergonomics of the device for the comfort and ease of use that contributes to productivity.

Connectivity.

The device enables seamless roaming with a reliable, robust WAN/WLAN connection, supporting voice, data, or both, as needed.

Manageability.

Your IT team can integrate and manage the device (including upgrades), without the unnecessary investment of time and resources.

Support and repair.

The device is reliable and backed by a strong service plan that covers all anticipated needs.

The total cost of ownership.

Over the life of the device, the total cost—including worker productivity/downtime, replacements, support, and accessories—meets your budget needs and expectations.
This checklist presents a good start for evaluating your enterprise mobility technology options. Cal-Sierra can help you review your current and future needs, to ensure you invest in the right technology. Contact us to schedule a comprehensive assessment, so you're sure to cover every factor that contributes to making the best decision.