Protect Patient Safety with Barcodes in the Hospital Pharmacy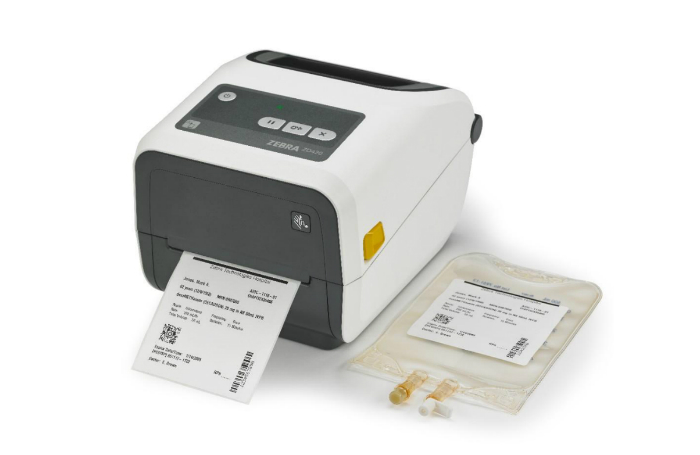 Nearly 5% of hospital patients experience an adverse drug event (ADE), the result of exposure to a medication, making this one of the most common types of inpatient errors. The U.S. Department of Health and Human Services' Patient Safety Network advises that barcoded medication labels represent a step toward preventing ADEs for hospital patients.
The hospital pharmacy is at the core of this solution, as the agent that receives and dispenses the orders from the receipt of the pharmaceuticals to the unit dose. The hospital pharmacist is often required to repackage or overwrap a medication, or label a variety of medication forms and containers, including IV bags, syringes, vials, ampuls, and tablets. To protect patient safety, every item coming in and going out of the pharmacy needs to be accurately marked with a barcode label to enable visibility across the entire path. The barcode ID includes the National Drug Control (NDC) 10-digit identifier. This number provides the labeler (manufacturer, repackager, distributor), the product code (strength, dosage form, formulation), and package type. The lot code and expiration date are also encoded.
When done accurately, this simple but critical step of producing and applying a barcode label makes it easy for the nurse to verify the patient and the medication (including dose) before administering it.
The scanner used by the nurse to read the barcode verifies the medication and dosage, and then records the date and time the medication was administered, increasing patient safety and providing clear traceability. That information is automatically transmitted to the electronic health record (EHR).
Cal-Sierra can help your hospital deploy the right solution in your pharmacy. As a Zebra Premier Partner, we source the most innovative, user-friendly data collection technology. Zebra's purpose-built devices for healthcare feature a medical-grade power supply and a disinfectant-ready casing to withstand constant cleaning that is essential in healthcare settings.
The Zebra ZD420-HC desktop thermal printer fits in tight spaces; its 300 dpi print resolution is ideal for producing clear barcode labels at the small size required for labeling medication. The ribbon cartridge makes it fast and easy to load the media.
Choose a barcode scanner like the Zebra DS4308-HC, which reads electronic or printed labels, including tiny barcodes on the curved surfaces of a vial, on reflective surfaces like IV bags, and even barcodes that are covered with shrinkwrap.
Learn more about improving patient safety from the hospital pharmacy. Talk to a Cal-Sierra healthcare technology specialist, and download the free Cal-Sierra Healthcare Solutions Guide.