How to choose the right barcode scanner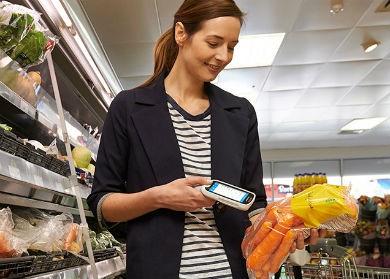 A barcode scanner has a simple job: capture a barcode.
But what if that barcode is 2D and not the linear type? Or it's 30 feet away, or located in a freezer where it's covered with frost?
While the job of this device is simple, the choice of the right barcode scanner can be more complicated. Today's scanners include many purpose-built devices that are tailored to handle specific tasks and challenges.
Cal-Sierra Technologies has been a longtime Zebra Premier partner. We understand that data collection technology is critical to today's businesses, so we've taken the time to make it as easy as possible to match the right scanner to your applications.
You might need a point-of-sale barcode scanner, which is different from the one a nurse might use in a hospital to scan a patient's wristband. Then, there's the rugged barcode scanners designed for heavyweight use, like in warehouses, distribution centers, manufacturing plants, yards, terminals, and docks.
Here are some questions to ask yourself before deciding on a barcode scanner:
What symbologies will you be scanning?

1D barcodes are linear and utilize a single-laser scanner, while 2D barcodes (e.g., Data Matrix, QR codes) require a different technology that uses multiple lasers that act more like a camera than a scanner. A 2D imager can capture both 1D and 2D barcodes, but a barcode scanner can only read 1D barcodes. If you anticipate 2D barcodes in your business, you'll need a 2D imager, not a scanner.
In addition, you should know what other types of data collection your devices will need to read: PDF417 barcodes, images, signatures, RFID tags, direct part marks, specialty barcodes on the bottom of checks (MICR) and even optical character recognition (OCR) to capture the text on documents.

Do you need corded or cordless scanning function?

Workers who need flexible movement when scanning should be equipped with a cordless scanner, not plugged into a computer terminal.

Will the scanner need to withstand harsh conditions?

Using a scanner or imager in a production facility, warehouse, dock, terminal, yard, or for field service and route accounting, requires a device that can withstand all the drops and bumps that occur. Be sure the one you choose is outfitted with features that will protect it.

How close or far of a read range do you need?

If your workers are scanning items within reach, you don't need a long-range scanner, but this feature will save considerable time on scanning barcodes that are hard to reach. A long-range or extended range scanner can capture barcodes as close as a few inches and up to almost 6 feet away.

Are the barcodes clean, clear, and easy-to-scan?

You can't always count on the quality of the barcodes you'll be scanning. When they are smudged, scratched, dirty, or poorly printed, the task of scanning can require more precision, which means more time. Look for technology that can handle these less-than-perfect barcodes, like the

Zebra 3600 Ultra-Rugged Series

.

Do environmental conditions factor into your decision?

Extreme temperatures, like cold storage or working outdoors on a hot day, present a problem to some scanners and imagers. You need a scanner that will not fail when the temperature rises and falls. Refer to the operating temperatures for the scanners you're considering.

Will you be scanning barcodes from surfaces other than paper?

A laser scanner won't easily or reliably capture barcodes from electronic screens (e.g., mobile phones). For these tasks, choose a 2D imager.

Are you also scanning signatures, images, and other data?

A laser barcode scanner is limited to capturing linear barcodes. When you need to collect other data—as in direct store delivery and route accounting—use a 2D imager.
Zebra engineers a comprehensive portfolio of barcode scanners and imagers, for every application. Contact Cal-Sierra Technologies to ensure you choose the data collection devices that match your scanning requirements.